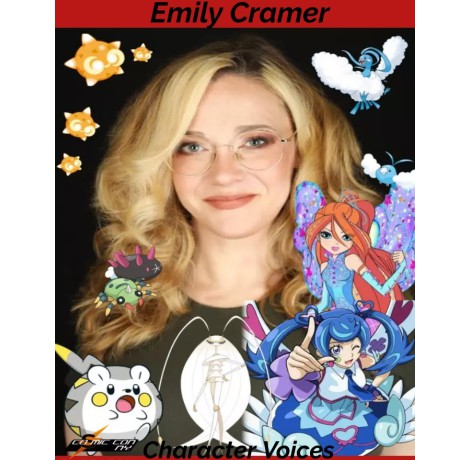 Emily Cramer
Emily Cramer is a voice actor and singer, with an established performance background as a broadway character actor.
Her voiceover work can be heard internationally in animated television shows,
most notably on the Pokémon and Yu-Gi-Oh! franchises, the Crunchyroll anime series Battle Game In 5 Seconds, and the most recent season of The Winx Club.
Emily's voice work has also appeared in numerous commercials, animated movies, dark rides, audio dramas, and video games, (Duel Links, Cross Duel, and Rush Duel for Yu-Gi-Oh, as well as Earth Defense Force, and Genshin Impact.)
Emily is so excited to be at Cosmic Con NY for the first time! Come say hi!
Please check our site and

Instagram
page periodically for updates